Issue #0
During Summer 2018 my co-creator on Planet, Joey Geist, and I produced a pilot for Planet featuring
Nuclear Pup
and
Waste Man
. We created additional pages for the release including character profiles, extra lore and an in-world postcard.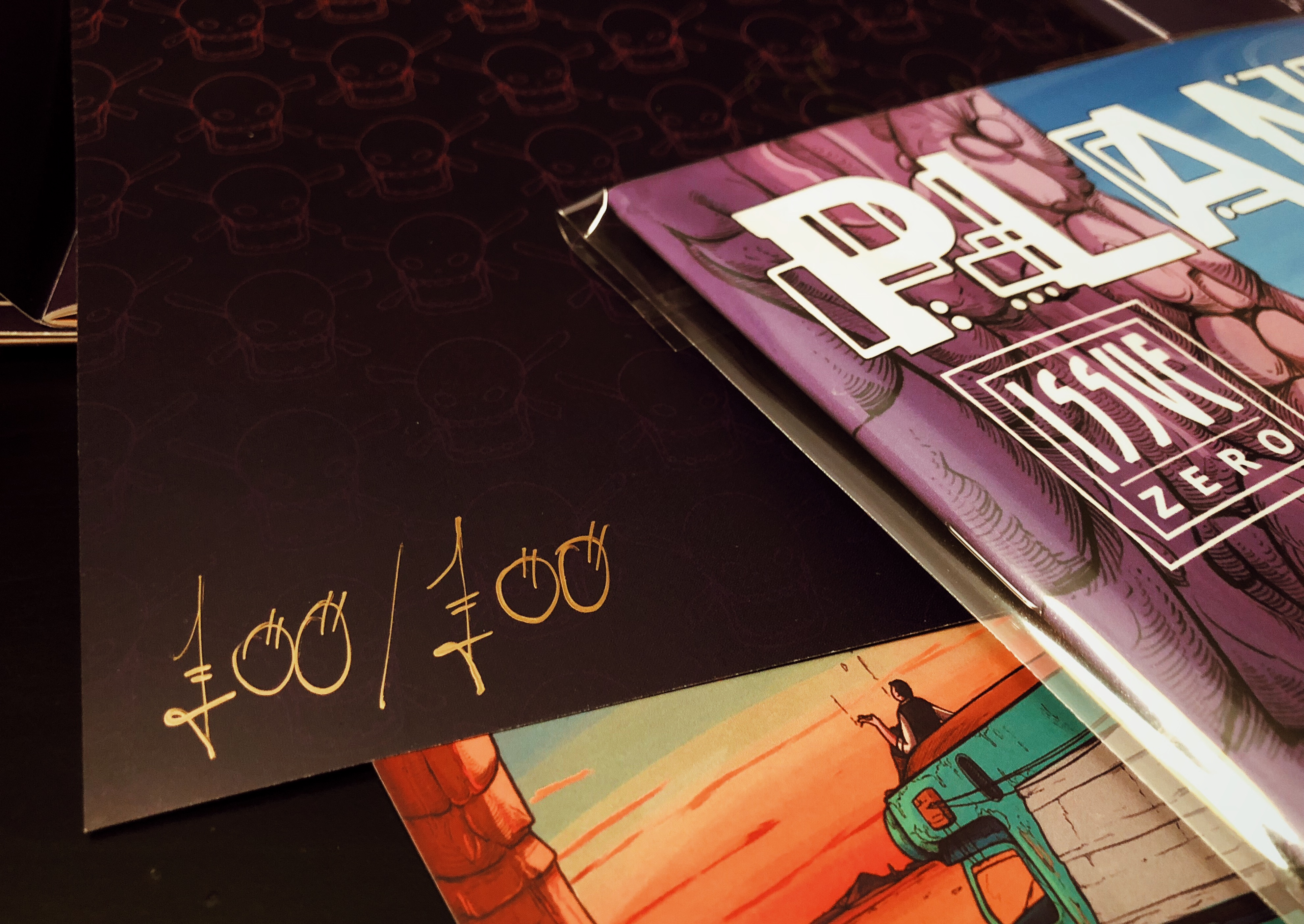 each issue was signed and numbered in a limited run of 100
The in-world post addressed to Ma from Mahoney Gregor, acts as an intimate look into Mahoney's character. Although Mahoney was initally a throwaway for Waste Man, as we developed his character it became hard to be fond of him.