After we had finished Issue #0, Joey Geist and I looked towards
Neonmob
- a digital trading card platform to have some fun with the assests we had gained from the release and decided created a card collection. Our intial aim was to work towards producing a board game, but this would be the first installment of a Neonmob series that ran for over a year.
When designing the card border that went on to become somewhat iconic for our series I took a lot of inspiration from Yu-Gi-Oh and Hearthstone, two of my favourite card games. I wanted the border to have a fragmented hand drawn feel to it while also being colourful and playful enough to reflect the intentions of the work and to suit Neonmob's bright nature.
One of the design elements we wanted to take from Hearthstone was the inclusion of rarity on the card. Neonmob already had a rarity system in place, so I decided to mirror this on each card so that the work felt exclusive to the site. The skull comes from the Issue #0 postcard, and so the Planet Skull was born.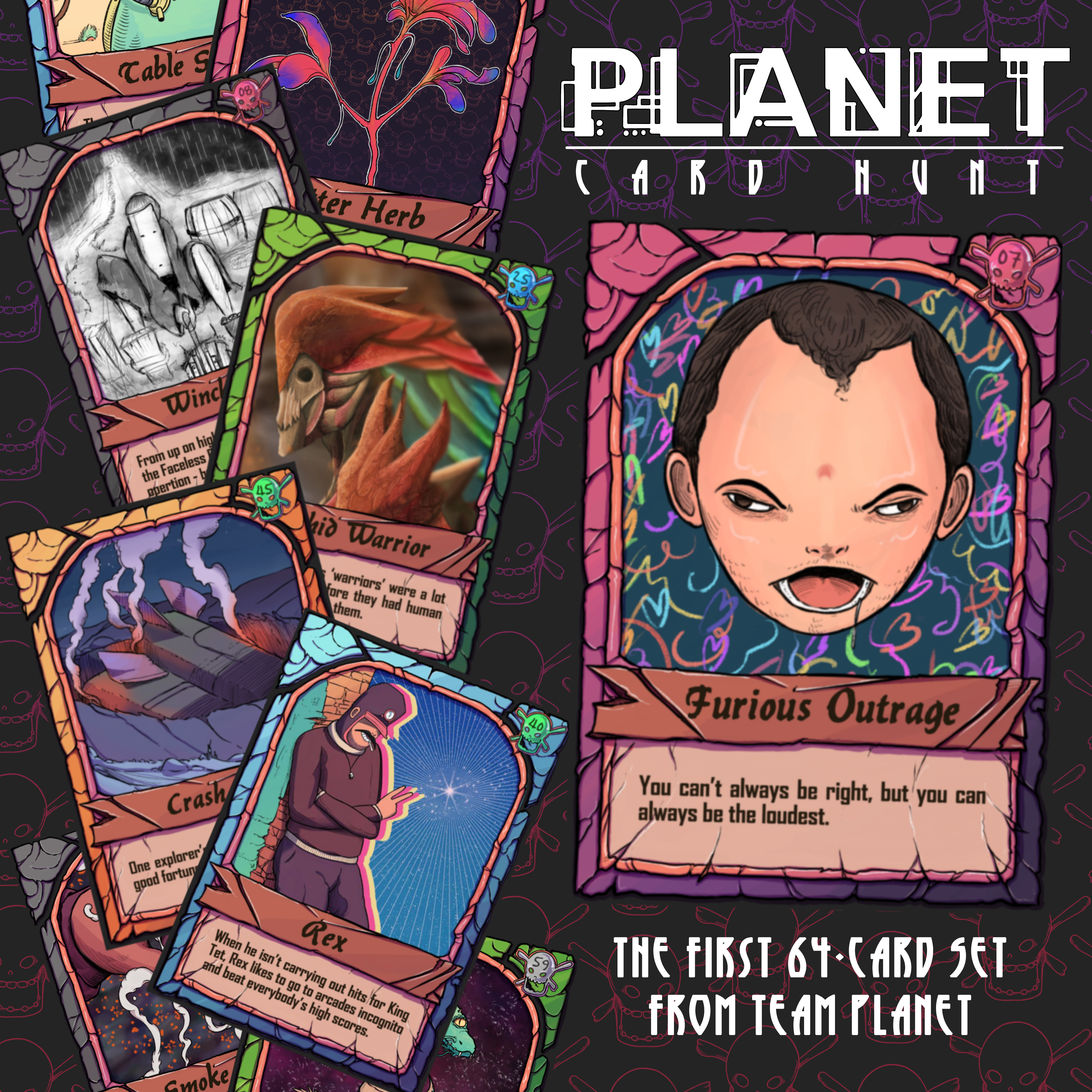 Anyone can upload work to Neonmob as an Amateur series, but to release work as a Pro the concept needs to acrue enough votes to be approved. (Above) is the image I created to promote the work. I wanted users to have a clear understanding of what we were trying to offer and we ended up receiving over 100 votes for the series, which is pretty relieving as we'd already drafted the 64 cards.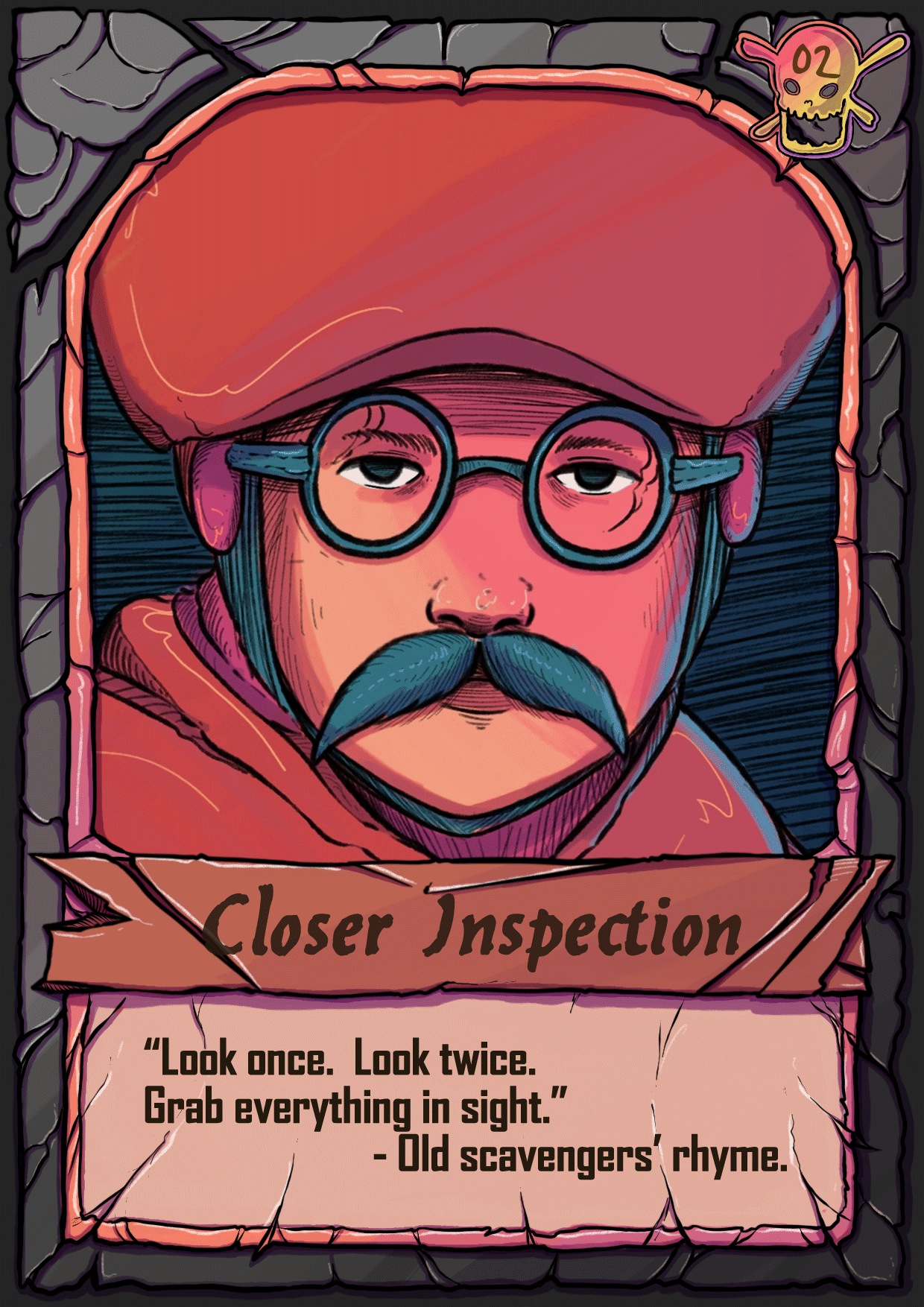 For me, one of the most exciting aspects of creating this series was experimenting with rarity. Chase cards on Neonmob as so rare that they aren't included in the core series. I wanted opening these cards to feel like opening a super rare Pokemon card, so I implemented subtle animation on the card art and the rarity skull.
As soon as we had submitted the final cards we began work on our next set Extra Mag that would be released 2 months after Card Hunt.