Book Design
So, my University course seemed to have this thing with book design, and every year we'd be encouraged to enter the Penguin book cover competition along with a module in second year based around book design.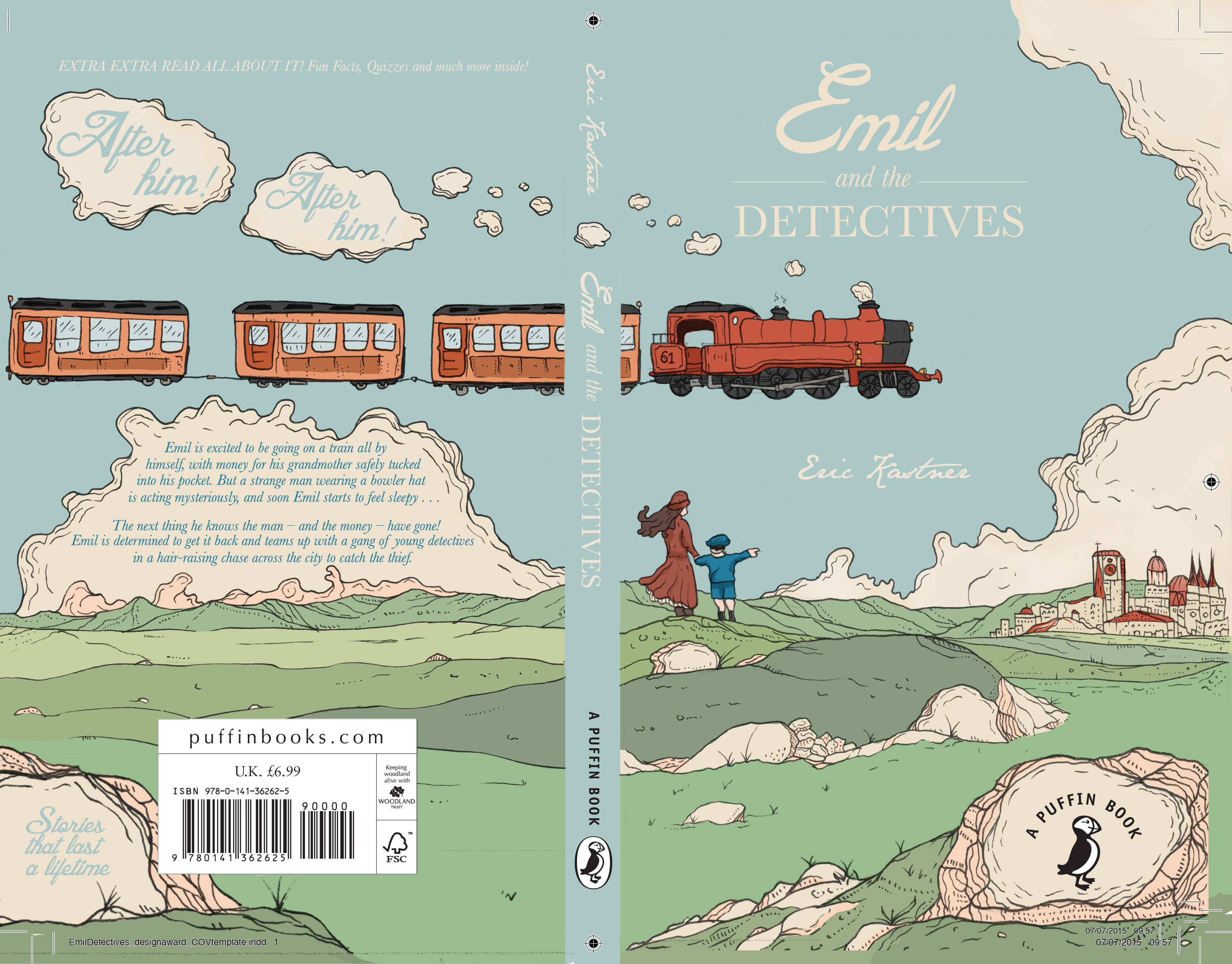 Our first encounter with Penguin's Cover competition was in 2016 with 'Emil and the Detectives. as the selected book for the Children's Cover Award.
I choose to take inspiration from the dream sequence from the book to focus on Emil's nervous excitement of travelling to Berlin alone, while also maintaining a classic feel to the cover.


Again, in 2017, we looked towards the Penguin Cover Award, this time with the Adult Award and the selected book To 'Kill a Mocking Bird'.
The book is a literary classic so I wanted to explore one of the less recognised mocking birds in the book - the mad dog Atticus shoots.


Alongside the Penguin award brief we were also assigned another book cover brief to choose from a selection of books and produce 2 cover and an inside illustration. My selected book was Farhenheit 451.


The first cover looks at the analogy repeated through the book that the burning books are birds - rising in the smoke.
Although Fahrenheit 451 isn't a typical science fiction, it is a science fiction by genre.
My second cover explored classic science fiction covers using the sanctuary of gas station as a prop.
My 'inside illustration' for 451 combines the events of the book's climax into an image that removes
the audience from the setting in an attempt to focus on some of the key themes.